Marathon® 1/8 Fold Dinner Napkin, White, 1200 Napkins Total
$41.29

$41.29
Free
Shipping for Limited Time.
---
---
Marathon® 1/8 Fold Dinner Napkin, White, 1200 Napkins Total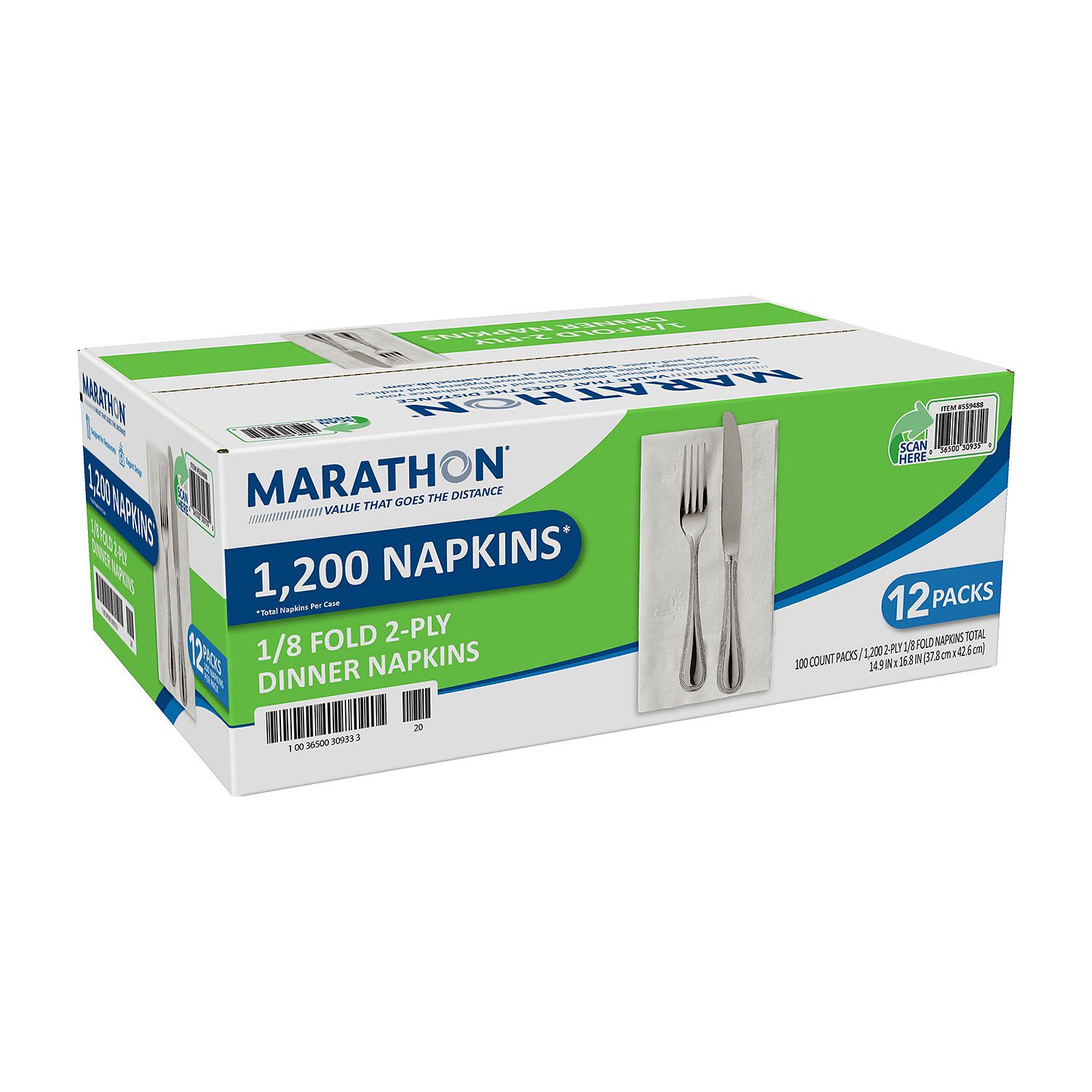 Description
Description
The Marathon® 2-Ply Dinner Napkins have multi-packs that are a convenient way to purchase professional-grade napkins. Each multi-pack contains 12 individually-wrapped packs of 100 1/8-fold dinner napkins. These coin-edge embossed napkins add an elegant touch to any setting; they are ideal for special events, weddings or high-traffic culinary venues.
About Marathon®
Marathon® toilet paper, paper towels, napkins and soaps provide businesses with quality products for restrooms, break rooms and other applications. Designed for use in offices, restaurants, healthcare, industrial, educational, daycare and other facilities, Marathon® products combine quality and value in a variety of styles that offer cost-effective solutions for businesses.
Features:
2-PLY DINNER NAPKIN is soft and absorbent
PROFESSIONAL GRADE for a quality appearance and performance
AN ELEGANT, YET DISPOSABLE NAPKIN to set a beautiful table
12 WRAPPED PACKS with 100 napkins each helps keep unused napkins clean and protected
IDEAL FOR RESTAURANTS & SPECIAL EVENTS, the 1/8 fold and embossed texture provide a polished silverware presentation for everyday home use, too
Find more about Marathon Dispensers and Refills here!
Product Details:
---
We Also Recommend
---